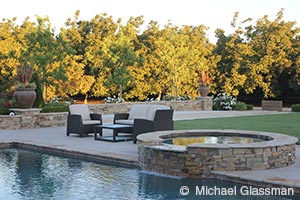 Smart technology, thoughtful -- yet simplistic -- design, and sustainability are the keywords when it comes to landscapes today.
"Savvy homeowners are seeking smart landscape solutions, which means we're finding new ways to adapt to environmental elements, making continued advances in technology and taking outdoor living to the next level," says Missy Henriksen, vice president of public affairs at the National Association of Landscape Professionals. "At the same time, a return to simple plantings reflects that although innovation in landscaping continues to accelerate, savoring the effortless beauty of the outdoors remains a top priority."
The National Association of Landscape Professionals released their list of the top trends to watch in landscapes this year.
http://oa3.engage121.com/email/a.php?content=15d7c6c56366fb5303e5457e7245e015_06cc15b7e12feb63e040d5fdd13e107d&m=now