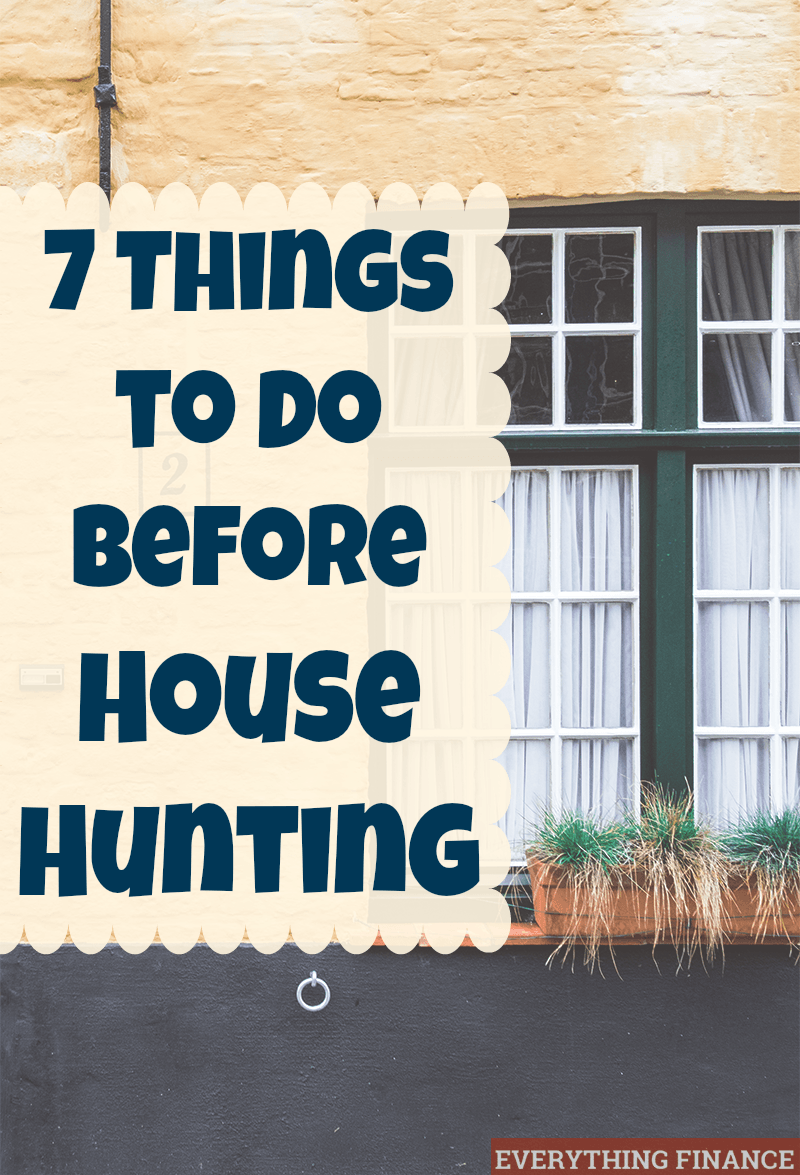 House hunting can be overwhelming, especially if you're a first time buyer2.
You have to think about the location of the property, square footage, layout, finishes, flooring, and oh yeah — getting a mortgage. The list is endless.
It's exciting and exhausting at the same time. How do you even know where to start in the process?
Whether you're hunting for your very first house or your fifth, the process will be much smoother if you have a plan and a house hunting checklist.
If you're jumping into the real estate market, here are 7 things to do before you start house hunting.

http://everythingfinanceblog.com/13437/7-things-house-hunting.html