We took a last minute trip to IKEA (probably what will be our last trip out to that one -- our local store will be done this fall!), had some fun with friends and our son had a basketball game (with a win!). I really wanted to get the tile started in the bathroom but it was just so beautiful yesterday so we ended up working outside all afternoon and evening.
This is by far my least thrifty time of the year. The temps go up and I can't wait to get started adding flowers to the flower beds and pots. I still haven't found a way to save on buying annuals. I do have a few tricks I use that I'll go over here but overall adding flowers every spring is always an investment!
Thankfully they stay through October so I get my money out of them! :) I don't add a TON of annual flowers -- I try to plant flowering perennials like hydrangeas and roses to add color to our landscaping. That way you're spending the money once and the color comes back year after year.
But I'm a total sucker for the petunia. I add them all over the place in the spring: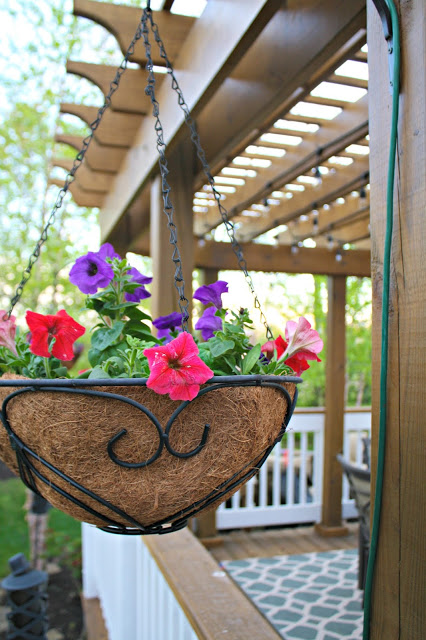 Read More: http://oa3.engage121.com/email/a.php?content=e8d367e307e34d7d6b037e56dcaae668_e8e2fad5e1af935ed56976fab11e90a4&m=now