Congratulations Chief Broome!!
Congratulations Chief Broome! We appreciate all of your dedication to our community. So proud of our Nottinghill residents! Chief Broome had the honor of receiving one of the 13 Certified Georgia Fire Chief Certifications that was awarded by the Georgia Fire Chiefs Association. This is the first time this certification has ever been awarded in the State. The Georgia Fire Chief Certification is a career credentialing certification. Applicants are assessed on a point system reflective of their years of service, higher education achievement, level of fire office certifications, recognition for additional credentials, and the completion of the Chief Fire Officer Level 8 hour classes.
Introducing Nottinghill Subdivision

Valdosta's newest Single Family Residential development. Located in desired North Lowndes County, just outside of Valdosta, GA city limits and convenient to Moody AFB.
Nottinghill will be home to 24 lucky families! Each home will be a minimum of 1700 sqft and constructed on half acre lots. The homes will be 3 & 4 bedroom dwellings with upscale amenity packages. The exterior will be a combination of brick, stone and concrete siding.
We are proud to announce that three of Valdosta's premier contractors, Hometown Construction, Franklin Bailey Construction and Wilson Design Construction, will be the exclusive builders in the design and construction of these beautiful homes.
Choose your builder, choose your lot, choose your house plan, choose your interior and exterior finishes or leave the details to us! The choice is yours, but don't miss the opportunity to make Nottinghill your home!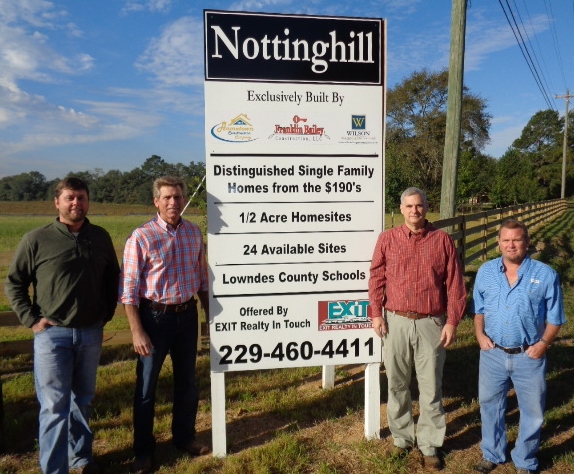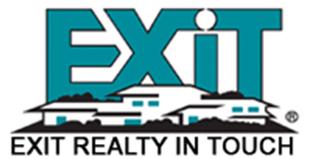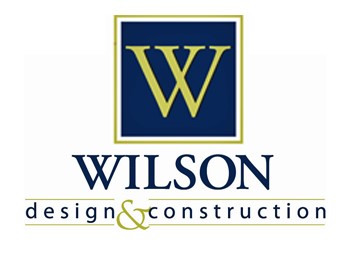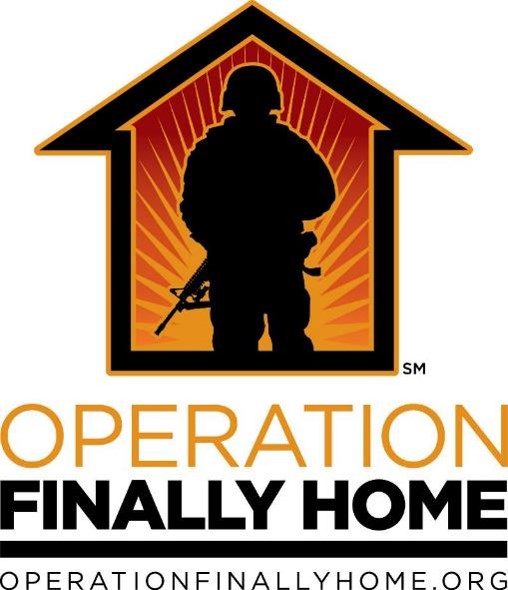 We are also excited to announce that, EXIT Realty In Touch is joining forces with Wilson Design & Construction, Inc. and Operation FINALLY HOME to award U.S. Army Sgt. First Class Willie Walden, Jr and his family a NEW custom built, mortgage free home in Nottinghill Subdivision!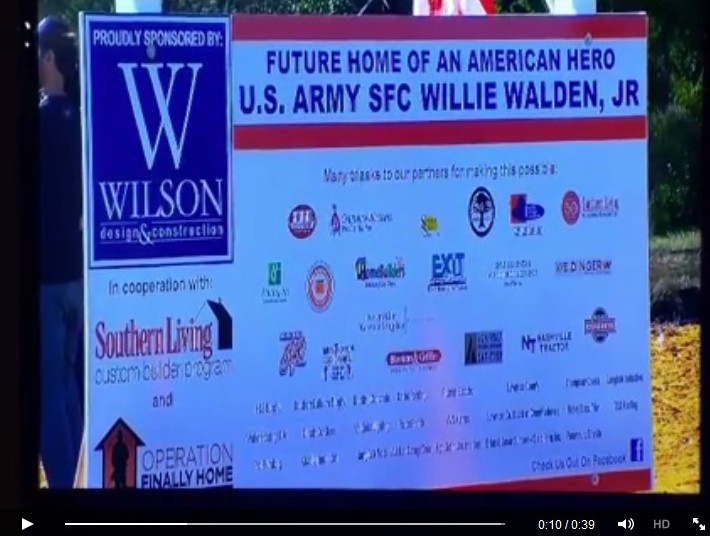 For the ground breaking video, please choose this link, or click on video.

For more information about this story, please visit our Operation FINALLY Home page.

Meet Our Builders:

Todd Wilson, formed Wilson Design & Construction, Inc. in 1996 and hasn't looked back. He holds a Bachelor of Administration and Master of Science in Architecture. He is a current member of the Southern Living Custom Builder Program, the Builder 20 Club and Spike -75d of the National Home Builders Association. He has received numerous awards to include the BEAM Award, Top-Selling Plans, Featured Article and Plan of the Month by Southern Living House Plans.
Wilson Design and Construction performs selective renovation and light commercial jobs, in addition to its new projects.
Todd said he is, "gratefully married" to his wife of 25 + years, Kelly. They have 4 children ranging in age from 9 years old to 20. Kelly keeps everyone on schedule and is also active in the community serving on the Valdosta City Schools Board of Education and she owns and operates a dance studio for preschool children, Dancing at Daycare. Todd and Kelly are active members of Park Avenue United Methodist Church. If they have any time left over, they enjoy family trips, bird hunting, working in the yard and the occasional round of golf.
Todd Wilson References:
"In our first meeting you told us that your job was to build our home with as little stress and worry as possible for us. You and your staff definitely delivered." - Jay and Missy E.
"There is no higher compliment for a builder than to be chosen as a story for Southern Living's magazine; Todd's work has been featured nearly a dozen times over the past three years." - Kristen P., Southern Living Magazine
"Todd's professionalism provided confidence and reduced the stress of the sometimes overwhelming propcess of building our dream home." - Ted and Sherri W.
"We appreciate the time you took to get to know us in order to build our home that would suit our needs." - Jay and Missy E.
"Working with Todd was an enjoyable experience. His eye for efficient innovative design is outstanding." - Ted and Sherri W.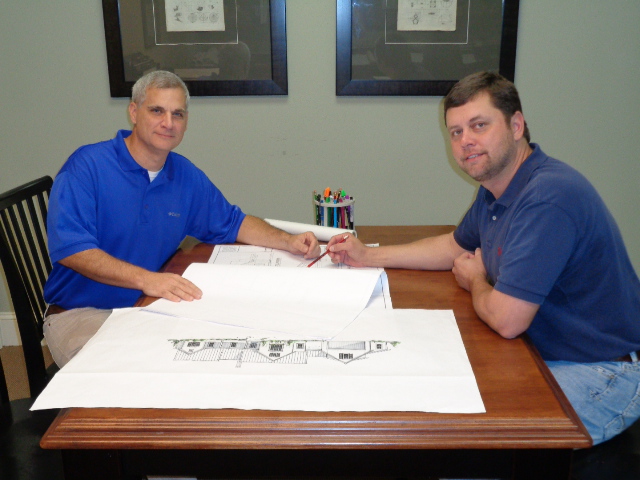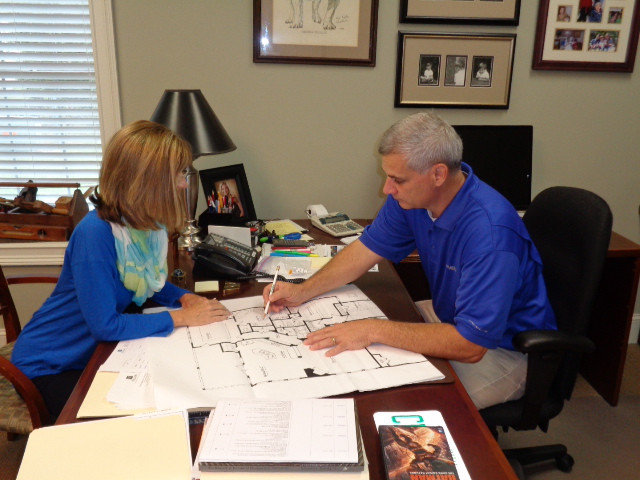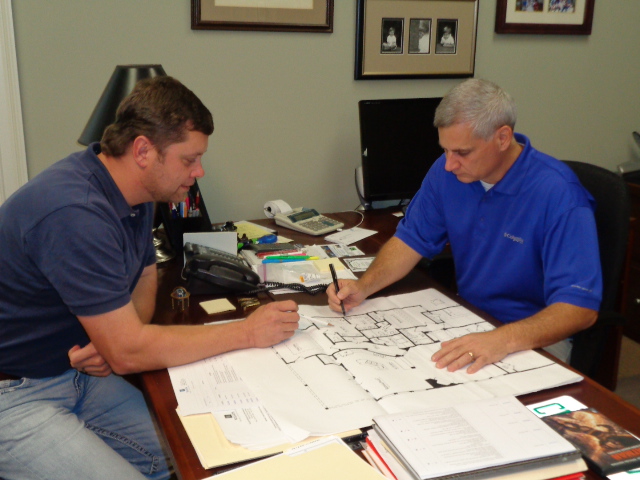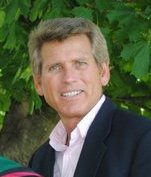 Franklin Bailey, Franklin Bailey Construction, started building homes in 1982. Building and creating have always been Franklin's passion and, coupled with his entrepreneurial spirit, the ingredients were set to create one of the best building companies in Georgia. Franklin is committed to building distinctive, energy-efficient homes featuring quality craftsmanship and innovative floor plans. With a focus on quality he is on the job everyday assuring that no detail is missed in the construction of a new home. From design to final finish, Franklin works with his clients every step of the way to ensure that the building experience is a positive and rewarding one. Franklin's building process is very accommodating , whether you are a local client or a long-distance client moving into the area. His process is flexible because each client has different expectations. Our goal is to exceed those expectations.
Franklin is very active in the community. He serves on the Greater Lowndes County Planning and Zoning Commission , is a Builder-Director for the local HBA, served as President of the local HBA in 2013,is a member of the state Governmental Affairs Committee, he is a State and National Director for the HBA, he was Builder of the Year in 2011, 2013 & 2014, received the State 2013 BEAM award, is a member of the Presidential Who's Who Among Business Professional Achievers. In 2011, one of Franklin's homes was featured on HGTV. Franklin also serves as Vice-President of the Georgia Bible Camp, is a Director of the Valdosta Touchdown Club and is a member of the Church of Christ. Franklin has been married to his wife, Sabrina, for 36 years and has 2 adult sons, and 2 grandchildren.
Franklin Bailey References:
"One of the largest financial investments a family makes is the purchase or remodeling of their home. Often, this event can also be one of the most stress filled event a couple or family will endure, but it doesn't have to be. Shortly after we were married, over twenty-five years ago, Vickie and I wanted to purchase not just a house, but a home for our family. The decision was made after much time was spent "house hunting" we needed to build "our" home.
With this realization, our house search changed focus to finding the right contractor. For many unfamiliar with the business this can be a daunting task, but having been raised in the home building business, working for my father since second grade, I knew exactly what I wanted in a contractor for our "home." The next nine plus months I spent surveying the craftsmanship in local home sites from the foundation to the finished product looking for a contractor who was uncompromising in their attention to the detailed craftsmanship necessary to produce a quality home. This process was integral to our decision because once a house is completed the factors of true importance and quality, the elements of the infrastructure, e.g. proper framing, bracing, electrical, plumbing, HVAC, quality materials, and the work of quality subcontractors, have been covered with sheetrock, paint/stain, and trim. All finished homes "look" nice, but warning, "the devil is in the details."
Our search narrowed to two local contractors of which Franklin Bailey and his father Jeb were chosen. Franklin has always been most accommodating with our requests and concerns, standing behind every detail and concern we may have. Franklin built our "dream" home in Worthington Woods. Subsequently, both my wife and I returned to college. With the associated added expenses, we found we needed a mortgage more tuition friendly and purchased our second Franklin Bailey home in Arbor Run. This purchase was totally without stress as there was no question Franklin Bailey would be our contractor. One call to Franklin to find what and where he was building and we were done. After the completion of advanced degrees, and with our youngest child's passion for golf in mind, the decision was made to move to Stone Creek. For the third time, we called on Franklin Bailey to be our contractor for our new home. In the meantime, a FSBO came on the market with an extraordinary view of two putting greens and water. We scrapped our building plans and purchased the home.
In the past nine years, we have had two major additions with associated interior renovations to our home. These additions provided us the opportunity to see the remodeling side of Franklin's business. Without question, Franklin's attention to detail remains at the same unyielding high standard on his remodeling work. While there are many "horror" stories out there regarding remodeling, ours was honestly an exciting adventure
There is no doubt we could have bought our two homes and remodeled twice our third home for much less, and that is exactly what we would have gotten, much less along with the continual headaches that come from inferior products and construction. With fifty years of experience around homebuilding sites I can say with complete honesty and faith, "You get what you pay for. There are NO short cuts to QUALITY HOME CONSTRUCTION." "Peace of mind" IS worth going the extra-mile. We would be more than happy to talk to anyone about our experiences with Franklin Bailey as a contractor. Franklin will put us in contact with anyone with questions regarding the most important experience/purchase in one's life. Additionally, Franklin is welcome to show his two additions to our home to any of his clients. Should we ever desire to down size we will return to Franklin Bailey Construction for the fourth time, no questions asked, no doubt!"
- Steve and Vickie H.
"I have known Franklin for the last twenty two years. My wife and I have contracted with him for three separate projects. He was on site reviewing the work progress daily. When he comes to the job daily he always inspected the work for correctness and quality. His sub-contractors are present when they are scheduled to be there, they are polite and pleasant and clean up before leaving the site every day. The quality of his workmanship is very evident in the final outcome of the project and as a result he has a true signature evident in the community and surrounding area.
Franklin has been very creative in his ideas and delivers what he has promised. He has always responded timely to our questions or calls.
Over the course of these twenty two years we have also become good friends and I value our relationship. Franklin is very involved in the community and has worked tirelessly to make Valdosta a better place to live."
- George H.
Sons, friends honor Franklin Bailey
(Reported by Valdosta Daily Times Nov. 11, 2016)
VALDOSTA — Franklin Bailey was honored with a surprise celebration of his 35 years in the building industry at a construction site for his son's new home in Kinderlou Forest.
His son, Dr. Jarod Bailey, admitted there was nothing he could buy his father.
"So I decided to show you something," Bailey told his father.
Bailey brought together "close to 50 people from all walks of life," including family, clients, and people his father had worked with throughout the decades.
"It started as a means to make another dollar," Franklin Bailey said.
Bailey was working on the side with his father, who had always been in the building industry, while working with Langdale Company at the time.
Bailey's side job became a full-time job in the early 1980s.
He admitted there were difficult years in his industry.
"When they threatened to close Moody, we didn't do nothing for about a year," Bailey said of Moody temporarily being on a federal closing list in the early 1990s.
As soon as Moody was removed from the closure list, Bailey said, "You couldn't drive enough nails, you couldn't pour enough concrete."
Things were going great until October 2008, he said, only to turn around again in 2012.
Scott Plyler of Exit Realty said, "Franklin still hand draws all of his plans" and praised the man's "ability to take plans and rearrange" things to make them more practical.
Plyler said Bailey often visits homes in bigger cities and tweaks designs to bring new innovations to homes in Lowndes County.
Hap Ertleschweiger and others praised Bailey's attention to detail, his willingness to alter designs to suit homeowners' needs, and his fair pricing.
Franklin Bailey's other son, Travis, flew from Michigan to join the celebration of his father and like everyone else made time in his schedule to celebrate the man of the hour.
Bailey admitted he had "never been at too much of a loss of words but I am today."
Source:http://www.valdostadailytimes.com/news/local_news/sons-friends-honor-franklin-bailey/article_3841b5fa-19fc-521c-9abf-46f49daec253.html


Steve Weldon, Steve Weldon, owner of Hometown Construction, was born and raised right here in Hahira, Georgia. Building and constructing is in Steve's blood. Following in the footsteps of his father and uncle, Steve began his career in construction installing sheetrock. By the early 1990's, Steve owned and operated his own business and was successfully installing sheetrock for other contractors. Through the knowledge he gained growing up and through hands on experience, Steve began framing for several contractors. He is experienced in both commercial and residential applications. He eventually obtained his Contractor's license and established Hometown Construction 2002 and the rest is history! Steve and his crew continue to frame projects for other contractors, as well as build his own residential and commercial projects.
Steve is married to his wife of 26 years, Karen. Together, Karen and Steve have raised 3 children. They have 6 grandchildren. The most important priority in Steve's life is Jesus, then Karen and the children. He has been an active member of Bethany Baptist Church for the past 17+ years. Steve's philosophy is "if you have your priorities right, everything else will fall into place."
Just for kicks, in Steve's spare time you can find him going in circles. No, he's not chasing himself, but racing circle track race cars. Through the years, he has won several championships. For the past 5 years, Steve has spent Mondays playing basketball just because he loves competition!
No project is too small or too large. Steve has spent the past 20+ years building both starter homes and motels alike, and is a member of the Home Builder's Association of South Georgia. Let Steve put his vast experience and love for this business to work for you!

Sorry! None of the listings on this page could be mapped.