Between her fashion site (Style Native) and her new series that just aired on Bravo, Brandi Cyrus has been working on a lot of exciting projects. As home décor enthusiasts, we're particularly excited to peek inside her recently renovated and redecorated home. And lucky for us, she's inviting all the MyDomaine readers to take a virtual tour today. Located in the in the heart of Nashville, Tennessee, Cyrus's country-cottage style home is a Bohemian dream.
"I love rustic-boho designs, and I've also spent enough time in California to appreciate modern design, clean lines, and contemporary color schemes," she tells us. By bringing those two aspects of her style together, she's created an end result that's stylish and packed with personality yet relatable to many. Plus, Cyrus "wanted to keep as much of the original character as possible but also add updates in the design to make it feel a little rustic, a little modern, and, most importantly, unique." Mission accomplished.
With unexpected little nooks, exposed columns, and cozy hangouts around every corner, it feels like a tree-house hideaway from childhood that got a chic, adult-friendly makeover. Ready to see for yourself? Scroll through below for the grand tour of the eldest Cyrus sibling's home, and see how this country star turned her urban abode into a stylish Bohemian escape.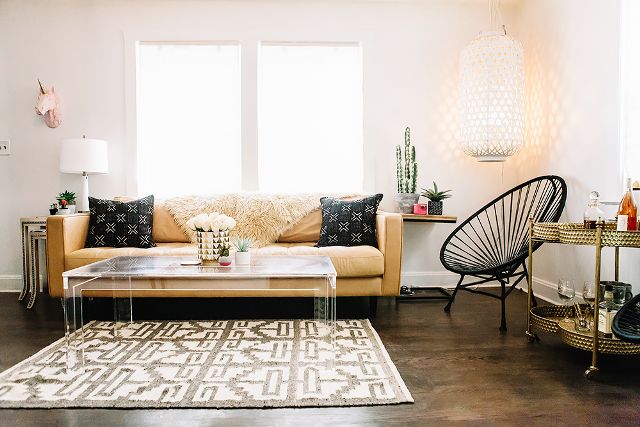 Read more: http://oa3.engage121.com/email/b.php?content=49e01e5e2e010eb1157a3dfa35c43239_c7f10a09d5f26c2d09be7ce0990c1909