Ready to step up your outdoor living experience this season? You're not alone. Nearly 70 percent of design and build firms report an increased demand for outdoor living space, according to the American Institute of Architects.
When updating your outdoor living areas, focus on additions that stylishly and seamlessly blend your spaces together. Consider elements that accent your home décor, enhance comfort, create beauty and offer low-maintenance upkeep so you can kick back, relax and enjoy the space.
Here are two ideas for achieving these goals...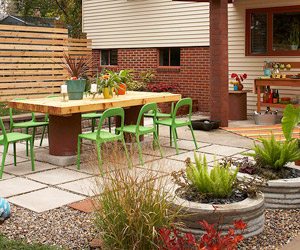 Read more: http://www.southeastsun.com/online_features/home_improvement/article_adde0ee6-323a-5c99-895a-b4595164e593.html